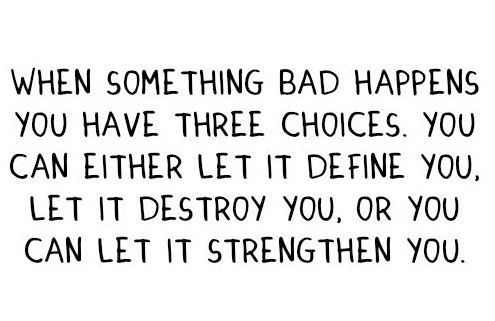 It's fair to say I haven't blogged much at all this year, I've stayed clear from social media in relation to my blog and if I have been using social media personally, then it's more for a complain than it is anything else.
In all fairness, blogging hasn't really appealed to me lately, but that's mainly because I'm unhappy with the design, I'd like to change it but no monies and no code skills means no changing anything. Obviously that can be altered at a later date when things start to look up a little.
Mainly, I've felt like I haven't really been here. Bare with me. Relationship drama has been getting me down massively, I've felt like the biggest mistake and huge letdown to my friends, family and boyfriend; not something I've felt for a very long time. It was physically very difficult to eat, hit rock bottom, taking eight fat melters and CLA capsules a day - only supposed to take four. Whilst constantly being at the gym, trying to create a new person.
The stupid thing about all of this is I have a lot to look forward to and be proud of. Recently I've secured a Graduate Marketing Executive placement with marketing agency StrawberryToo, something I didn't expect to happen; I've finished second year with a 2:1, four marks off getting a first but hey I'm proud of that. Also, my Mum is getting married. Yep, my Mother Bear is getting married, when I speculated a few years back she was engaged and she denied it.
So, it's not like my life is all crashing down. I just think maybe one area is dragging me down but I'm too afraid to admit it out loud. It was very difficult to blog whilst being in this shitty place, but I felt like those who read my blog deserved an explanation as to why a post would go up, then nothing would happen for a few days or even months. The little quote at the top, I'm hoping to live by it. I'm hoping to start pushing forward, thinking of the positives and getting my blog on track to where I'd like it to be!
Thanks for sticking around (if I could insert the kissy face emoji I would but I can't - soz) :*