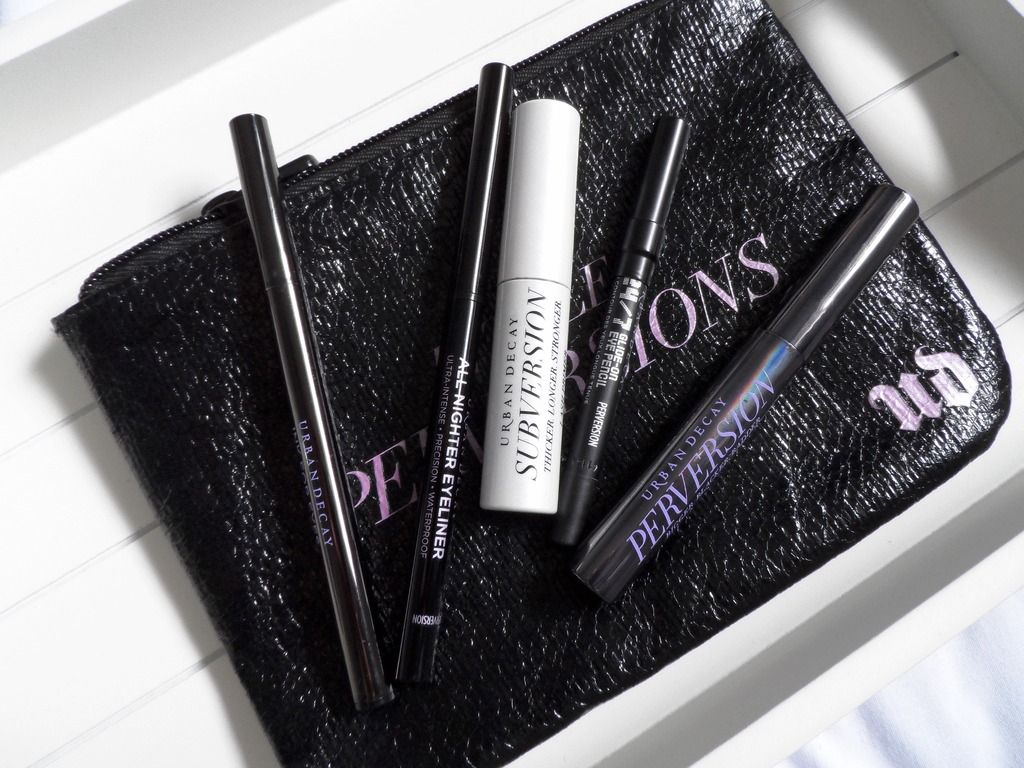 This little set was given to me as a Christmas gift by my boyfriends parents last year, goes to show how much blogging I've been doing.. It's one of those presents I absolutely adore and found it was a great way to try some products before purchasing the full size myself.
Subversion Lash Primer
Prior to using this, I'd never used a lash primer before. I never even knew such thing existed, or more so why. The brush is quite big in all honestly, but coats all lashes from root to tip, enhancing lashes more so than any mascara I've known. The product itself is white, and promises thicker, longer and stronger lashes, that I can say is 100% true and boy does this product work insanely well.
Perversion Mascara
Bigger, blacker, badder. The three words what sum up the Perversion mascara to a T, alongside the primer, the lashes are transformed into falsies, this mascara is my holy grain in the mascara world. Nothing can compare to how these make my lashes look! The brush is fairly big, similar to the primer, coating all lashes from root to tip giving; what I've noticed about big brushes is that usually the product doesn't hold well, I know that's not the brushes fault, but the Perversion doesn't flake and holds nicely all day.
Not only can you achieve the bigger and badder look with the Perversion mascara but also the 'no make-up' look, there's been times I've used this product without the primer, being gentle and it's literally made my lashes look longer but also like I haven't got any product on. Which I absolutely adore!
All Nighter Eyeliner
The first time I tried this I loved it, couldn't fault it. It didn't smudge, didn't cake, it was literally my favourite non-pencil eyeliner of all time. But, there's always a but, as much as I love this eyeliner it cannot last in the heat; when I was in London two weekends ago, this bad boy smudged everywhere, I looked like a panda to which was definitely not the look I was going for.
I will sing it's waterproof praises though! After non-stop sneezing due to having a crazy hay fever attack, my eyeliner didn't smudge (this was before the heat) taking me by surprise as usually waterproof products usually run whenever I sneeze. As much as I want to love this product again, it's not something I'd wear if I were in a sunny place or even for a night out for that matter, maybe for a few drinks where I know I could control the smudging.
Ink for Eyes
Ink eyeliners and me are a no go, I cannot work them in the slightest. Usually I end up in a very messy place and throw the "I'm not going out" tantrum. So with that being said, I haven't used this, maybe one day I will try to use it but until then all I can say is, the nib looks to be extremely useful, doesn't look like one of those that will flare after a few uses, it's 100% waterproof, I realised this once I swatched it and tried to wash it off, didn't work.
24/7 Glide-on Eye Pencil
Love love love! It's so so black, not that silly little grey-black majority of eyeliners are, this is black. Even though it's a pencil, it glides onto my waterline ever so gently, something I haven't experienced before. Lasts all day, doesn't smudge, it's a winner for me! The one thing I do have to moan about, it's relatively tricky to remove but a little perseverance and it'll budge.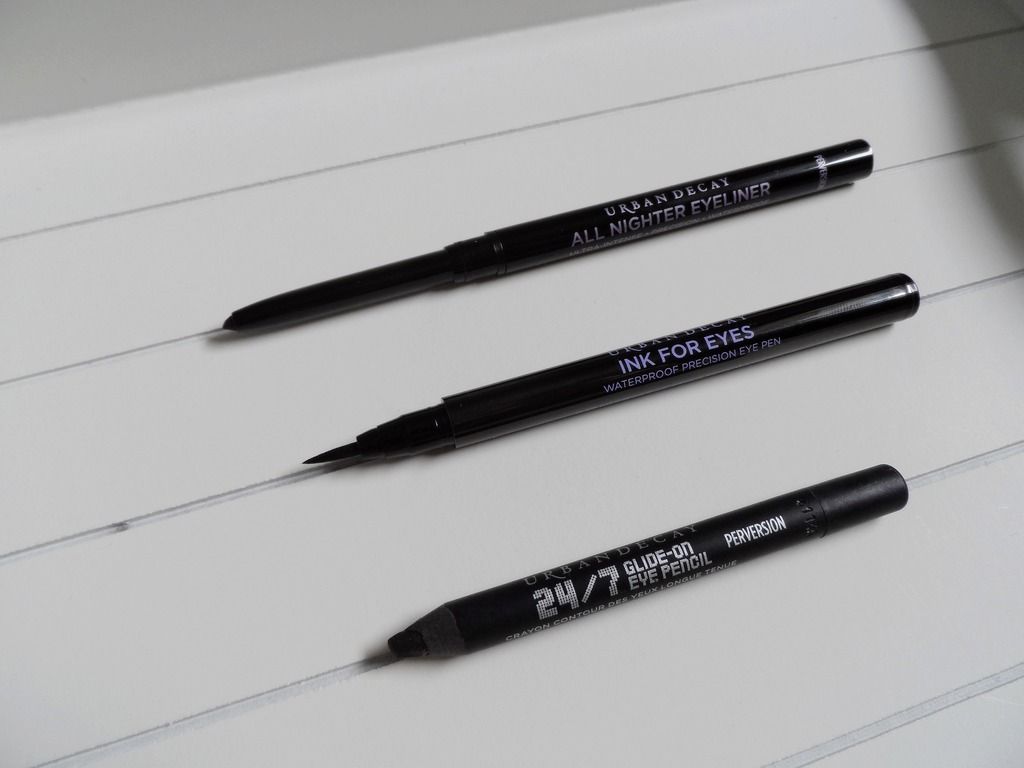 Overall, this was a brilliant gift and I've found a few new favourites in there. Also the little pouch itself is great for packing my make-up into!