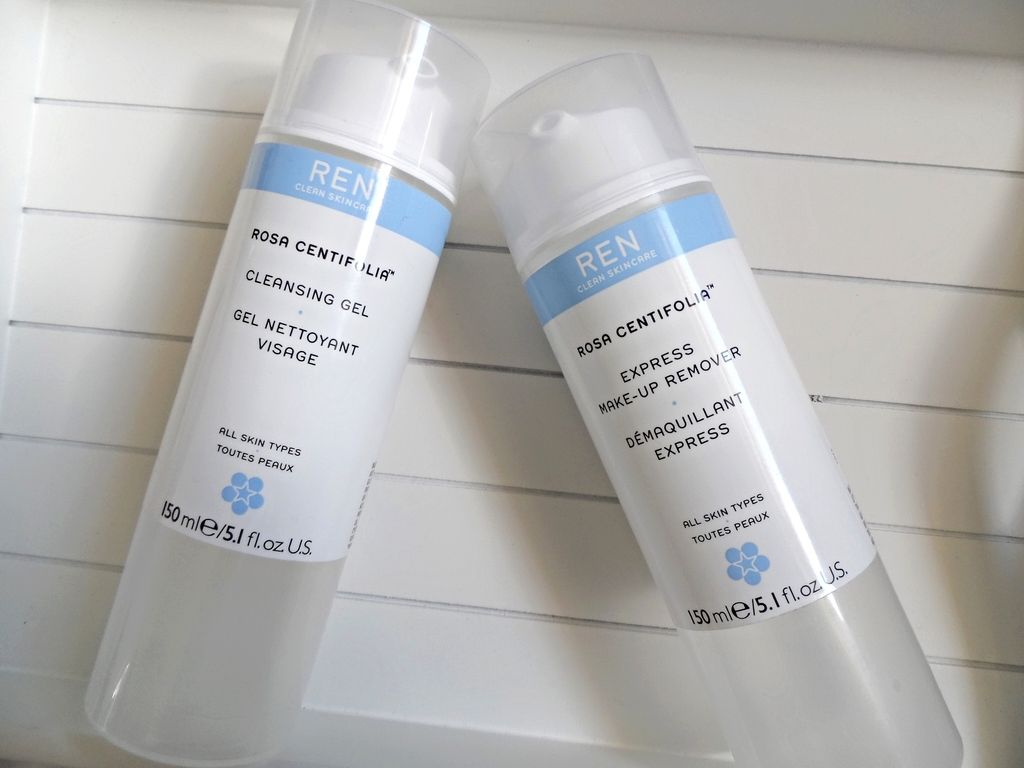 Ren is now my go to for skincare, although the scent rose kinda makes my feel that little bit icky, the scent in these isn't too overpowering. Admittedly, it's slightly more noticeable in the cleansing gel rather than the express make-up remover.
Since turning 20 it's like I've turned 13 all over again, however this time with the blemish-prone skin. That's where these guys come into action, I was in need of a new skincare routine, mine just wasn't cutting it whilst I was stressing over uni deadlines and exams. With all the rave reviews on Ren, I decided to opt for the products for all skin types, as I can vary from time to time and boy did I pick good.
Ren Centifolia: Express Make-Up Remover
First time I bought this my pump was broken, which almost led me astray until I decided to purchase another and the pump worked fine - winning! This lasts for an absolute age, especially with me using three to four pumps of this thick milky cream during the exam season, now it's just the one, maybe two if my eyeliner is being stubborn and I've had this now for a good three months.
To use I literally pump the product onto my fingers, massage into my skin and ever so lightly around the eyes - even removes waterproof - and wipe away with two cotton pads, usually eyes first then face. Sometimes I like to go back again and do the routine once more but honestly, after taking my make up my skin feels cleansed already. Infused with rose, it's not powerful in the slightest, alongside the rice bran oil and vitamin P leaving the skin delicately smooth.
Ren Centifolia: Cleansing Gel
This I bought on a whim, didn't really do much research into what the product was like, how it works, whether it works etc. but it sure does work, it works wonders. Leaves "skin thoroughly cleansed, refreshed and soothed" without any tightness, which I have experienced with other products in the past. The rose scent is slightly noticeable, however if you're not keen on rose like me, then don't like this put you off, you soon realise it isn't as powerful as you first think.. Well I didn't think so..
Depending on the make-up coverage I've worn throughout the day, full make-up often requires so pumps, whereas light/no make-up requires just the one. Once again I massage this into my dry skin, does work well with wet however I like to many use it when my skin is dry, massage until full lathered up which it does so well, and rinse with a warm damp muslin clothe.
Using both of these products together, alongside Origins GinZing Refreshing Scrub Cleanser on the night. My skin has cleared up significantly and now partially blemish free; Ren is definitely a brand I'd like to try more of, definitely their masks!