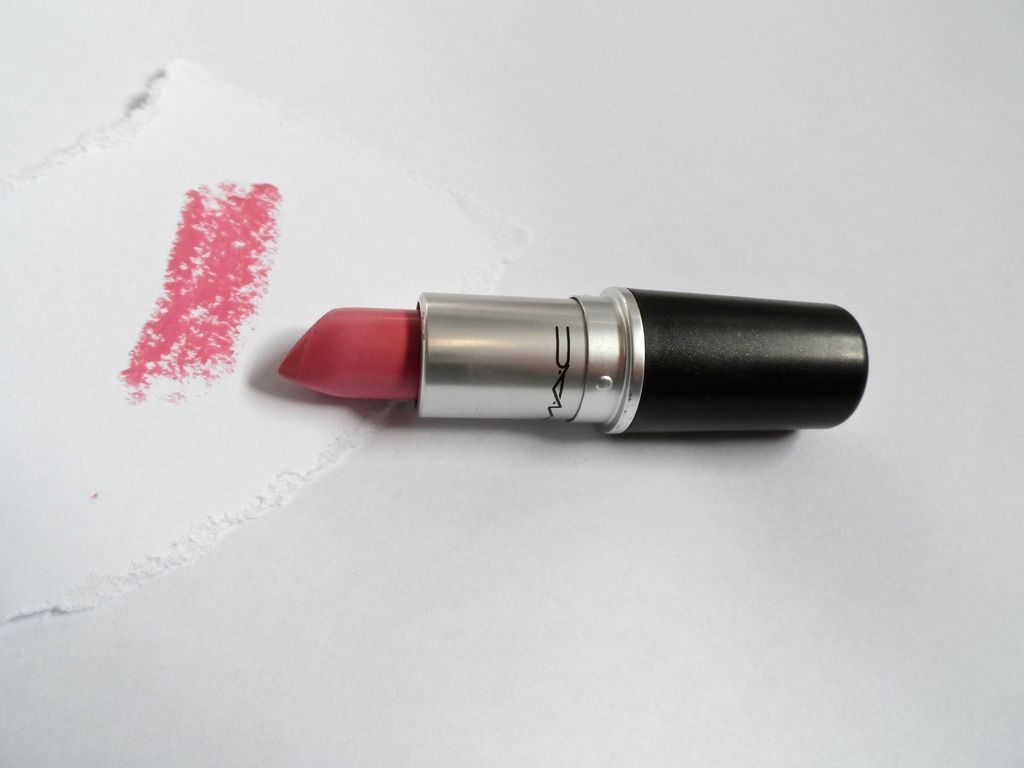 Lighter nights, warmer days but still the rain hasn't gone away, all the signs that spring is here and how happy I am to see the back of winter! With spring clearly upon is, it's time I shared my new favourite go to Mac lipstick, Snob. I fell in love with the shade before I even swatched.
Snob is a lovely pale pink with mauve undertones, slightly like a subtle Barbie pink. It's not bright enough to simply be one of those "can I pull that off in the day?" shades, but it's a near enough bright pale if that makes sense. Although it's a satin stick, Snob doesn't cling to the dry patches on the lips. I've found using my Maybelline Baby Lips Intense Care beforehand as a slight lip primer, Snob glides on effortlessly and actually last for quite a while, I'd say a good 3 hours. That's pretty great for a matte lip, it doesn't fade either - winnnnning!
This has been my go to shade since I bought it a few weeks ago, long gone are my other shades for now. I can see Mac lipsticks slowly becoming an expensive obsession.