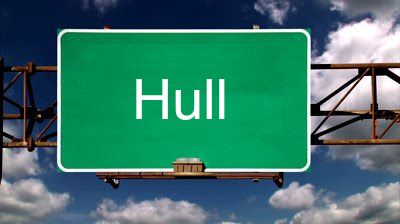 This time last year, 16/09 to be exact I left Sunderland Uni, my journalism course and came flying down the A19 in my little new car to come home back to Hull, yep the one city I complain about, to hopefully get into my home university - The University of Hull and study business. Bit of a difference in terms of course huh? The catch, well I've studied business since GCSE level and quite frankly reading magazines, articles and watching the news some journalists and their practices really put me off wanting to become a journalist myself, not only that but I understand business and feel like business is the right career path for me. It's broad, there's so much to it and I've always wanted my own business.
Coming home was a huge shock to the system, at the time I'd recently began speaking to my now boyfriend and if I'm honest me coming home really started things for us, we met up and wall-a we're together, and I still fancy the pants off of him. I realised I wasn't as independent as I made out, I'm a huge Daddy's girl and couldn't even last 2-3 days without my Dad, it was the little things like my favourite mug with a tea bag in it under the kettle waiting for me when I got up, that wasn't there or my Dad's most important question of the morning "what have you got out for tea?" The small things that we all take for granted but mean the most when they're not longer there, it hit me hard just how much I wanted to be home. I even woke up to my favourite mug, with the tea bag, under the kettle the very next morning!
Many people laughed at me, a friend even said "Told you that uni would eat you alive and spit you back out" yes in a way it did, but I made a very big decision that would affect the rest of my life, my future and my career. What I did was for me and me only, I didn't really mind what other people said to me, all that mattered was I was happy. Having a catch up with one of my friends on Monday, Pop's said to me "I remember you texting me saying I'm coming home in two weeks, the next day I was in New Look with Luke, and you text me saying I'm coming home, I'm driving home right now" and neither of us expected that to be the case.
Sorry for rambling a bit, but with the uni season high upon us and many people/freshers going for their first year, don't be afraid to call home, another university or even ask the advisers at the uni if you feel you've made the wrong decision. There are so many people who can help you, it's your future that you're working towards and you have to do this for you, nobody else. If the course isn't right, do something that is right and will benefit you so much more.