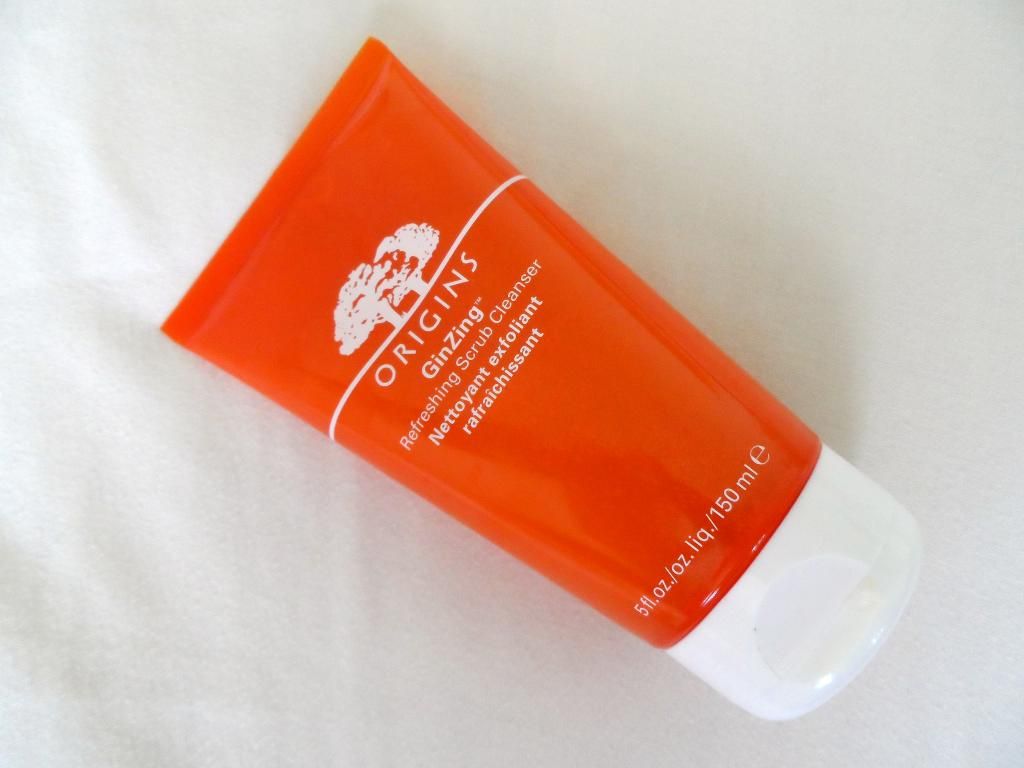 Origins has now become a firm favourite of mine after purchasing this way back mid-August when the boyfriend and I went to Manchester for a few days. I've been lusting after a new face wash for some time, my previous wash was chemically and really making my skin flake, itch, breakout, you name it and my skin wasn't liking it.
Step forward the GinZing Refreshing Scrub Cleanser, great for all skin types this exfoliant isn't harsh on the skin yet the tiny beads work wonders cleansing the skin. It's not like your usual exfoliant that's only to be used 2-3 times a week because it's quite harsh, this can be used everyday due to the product foaming/lathering up really well. The orange zest scent for me, really gives me the feeling this product is working, not only can I feel it cleansing my skin but the powerful yet not so powerful scent really gives it that added umpf (how do you even spell umff/umph/umpf?) I've found using this product with my fingers rather than with a flannel/muslin cloth works a lot better, and lathers up so much more, plus I usually tend to rinse with a cloth to make sure all the little beads are off!
This is definitely something I'd repurchase again, even though I did breakout for the first two weeks, only minuscule but still it was expected! Being new to Origins I wasn't sure what I was expecting, as I'm used to harsh chemically products but being all organic and parabens free this stuff is well impressive.