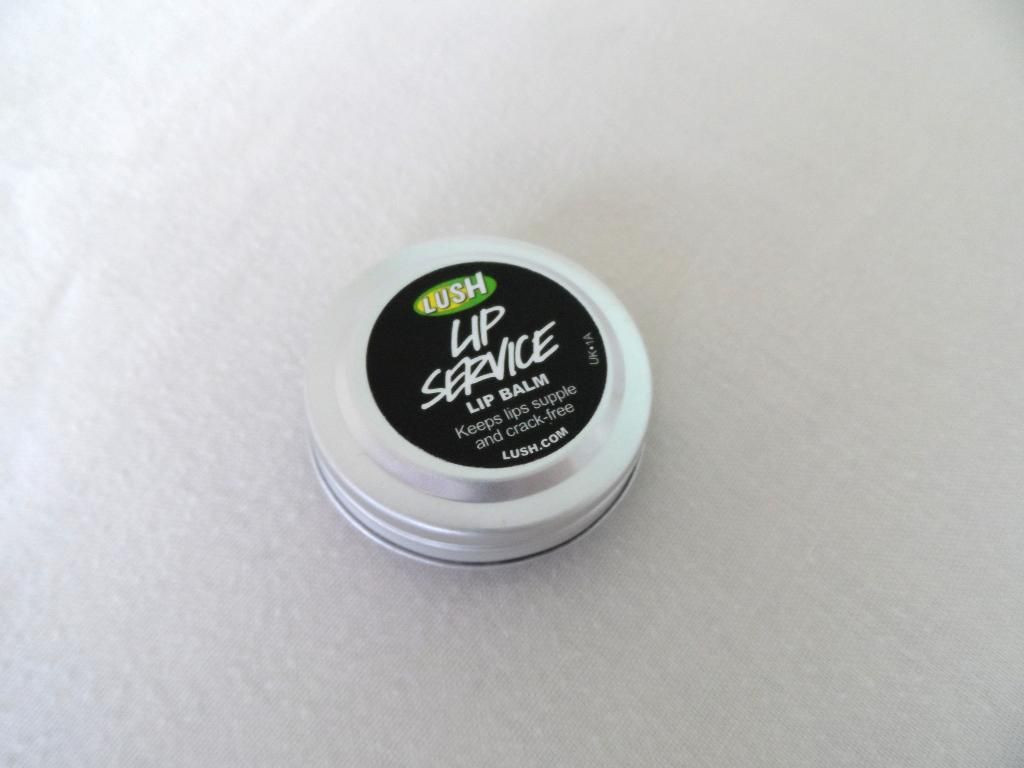 Seen as the colder months are fast approaching, it's been nothing but misty and foggy here up North, I though it was time to hunt for a good lip balm without petroleum and did exactly what I need it to. Step forward Lush's lip balm
Lip Service
; this has been highly and thoroughly attacked by myself and my boyfriend, that much so we have one each but I've pinched his as I thought I lost mine! Which resulted in a "have you taken my lip balm" phone call, oops.
Petroleum is nasty, so this natural balm ticks all the right boxes for me. Whether the balm has melted, which tends to happen because I'm stupid and either put it right next to the heater in my car or it's in my pocket, or whether it's still hard balm, it works wonders. It's not a greasy formula like some lip balms I've previously used, added bonus. The apricot kemel oil really helps to lock in the moisture and I can tell you now, hand on heart this stuff does lock in moisture.
It's got such a lovely scent to it, kinda fruity but not, not entirely sure what it is I can smell but it's divine and I love it. Lip Service does what it says on the tin, "Keeps lips supple and crack-free" colder months are coming and seriously no one wants cracked lips, especially a girl who looooves the matte lips. The best best thing about this, is the packaging without a doubt, it's a proper screw on lid, there's no way on earth this will be popping open any time soon, and it's pretty sturdy too! Not like the Vaseline ones that you could bend the lid pretty easy. For £5 something a pop, it's kinda expensive compared to other balms, but it's all natural, vegetarian and Lush are against animal testing, so what's there to complain about?
Other than this balm, you can find more on the lip section on
Lush
website.