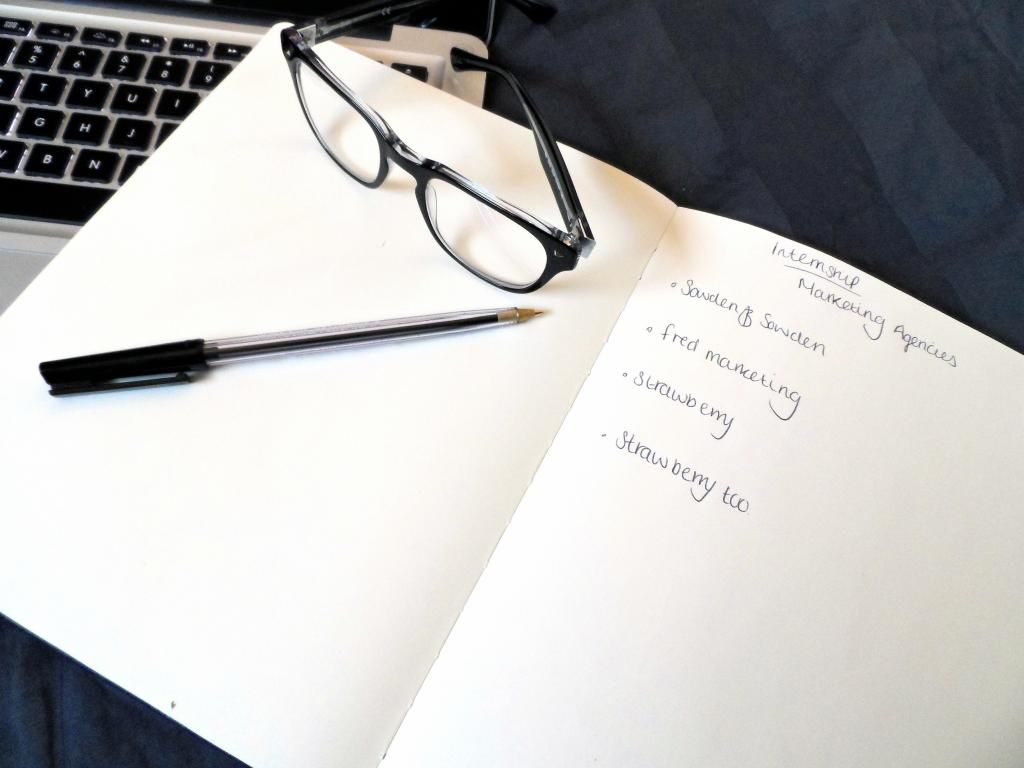 Internships can be pretty hard to find if you live in a dead end city like Hull; here, there aren't many jobs if any, so even trying to find an unpaid internship for as short as a week can be hard. These are only a few tips and tricks that might help, I'm not saying they will be these are what helped me to get a small weeks internship at a marketing and design agency this summer.
1. Don't give up! So many places say they don't or aren't taking on, but that doesn't mean that one day they may offer you an internship. Ask if they know of any companies who do take on or may even consider letting you join the team for a small amount of time.
2. If you have a car, be willing to travel that little bit extra. For starters you'll be meeting new people, but it also shows the company you're keen and this is something you want to do and not something you have to do.
3. University/colleges often have career advisers who can help you when it comes to looking for internships, the careers team at the uni I attend actually send out emails of which companies are taking on. Drop them an email if you're uncertain on where to apply.
4. When I was looking for an internship I simply put into Google "Marketing agencies Hull" it's crazy how many pop up, inside and outside of Hull. Even some agencies I'd never heard of previously.
Not many tips but these are what helped me. I've even had an interview for a marketing company that I really do like the sound of for a placement next year, never give up hope! A week spent interning may not seem all that long, but I went from sitting behind a desk, to working hands on at the Yum! Food Festival, actually spending the festival working with the American Chip Spice (chip spice is a paprika, tomato powder and garlic flavoured salt - it's beauty), making friends and even landing jobs that are small but still help to build up my little network for the future.