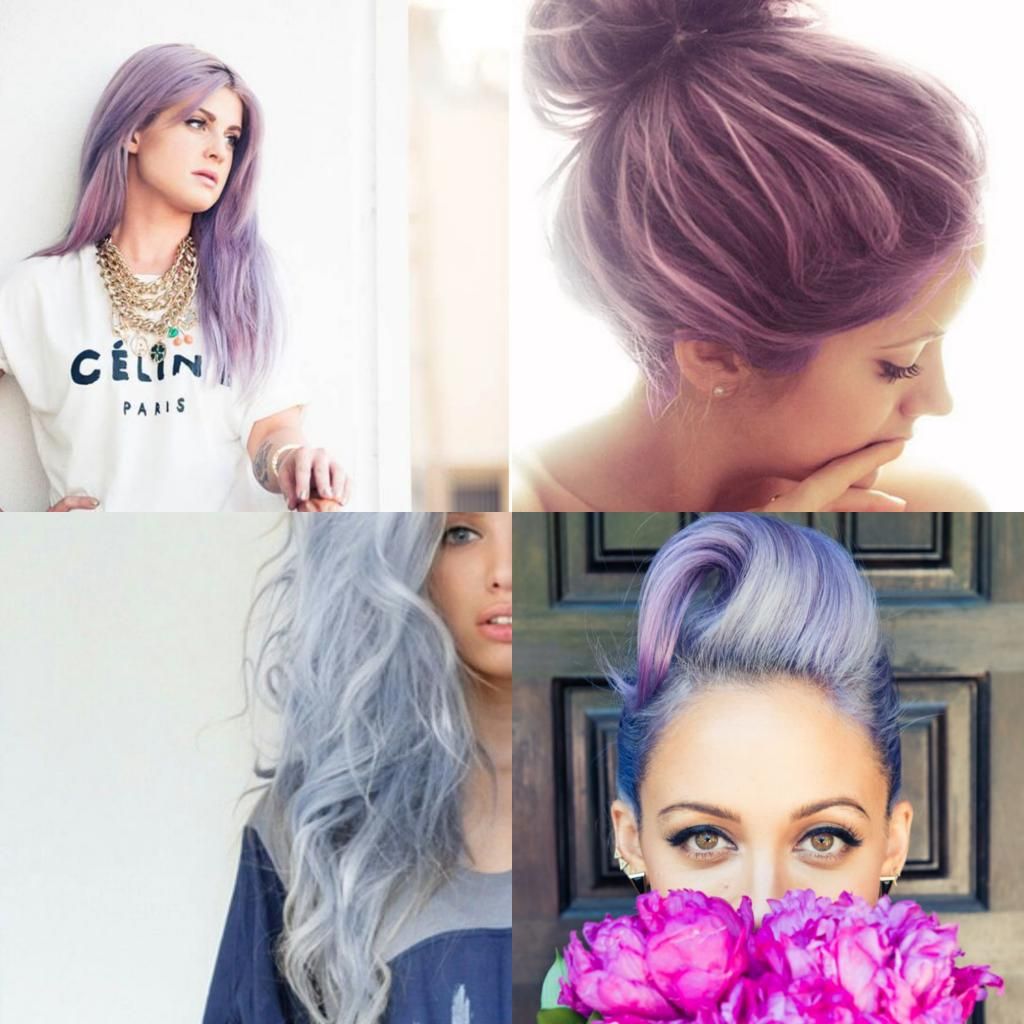 Thanks to Kelly Osbourne and Nicole Richie blue and lilac hair is big, whether it's toned down and kept to a nice pastel shade or it's a kind of 'in your face' colour, it's everywhere. Two little facts for you, Kelly Osbourne is contracted to keep her hair lilac, and Nicole actually dyed her hair the colour after Kelly dared her to.
This look is so easy to achieve, especially with bleached or light blonde hair. I'd suggest darker colour is an obvious no go, as the colour may damage your hair without adding an extra colour to it. Rushing out and buying dyes isn't always necessary, so many people have asked how I've got my hair the colour it is, truth be told I leave my Bleach London Silver Shampoo on for a good 2 hours if not longer, just lather the product into my hair, plait and leave up in a plaited bun. My hair has gone from a honey brown/blonde to ashy-blue just from toning my hair, damaging yes but with the right products I can get my hair feeling soft again. If you're looking for a more lasting effect rather than to have to keep toning your hair, then semi-permanent dyes may be an option; just look at the shelves in drugstores and you can see tones of different brands who offer a wide variety in colours. Allergic to dyes or don't want to go down that route? A spray in colour, my absolute fave has to be Label.M Powder spray, it's not heavy duty like some colourant sprays, it's lightweight and adds a difference to your hair. I've played around, well the guy who bleaches my hair played around with the pink on my hair before, if you follow me on
Instagram
there's no doubt you'll have seen it. Coming in four colours: pink, red, blue, and purple.
There's never been an easier way to have this colour hair, and quite frankly blue and lilac hair is an absolute dream. I've always thought it looked fantastic just never had the guts to go ahead with it, but I'll say I rather enjoy my ashy-blue look.