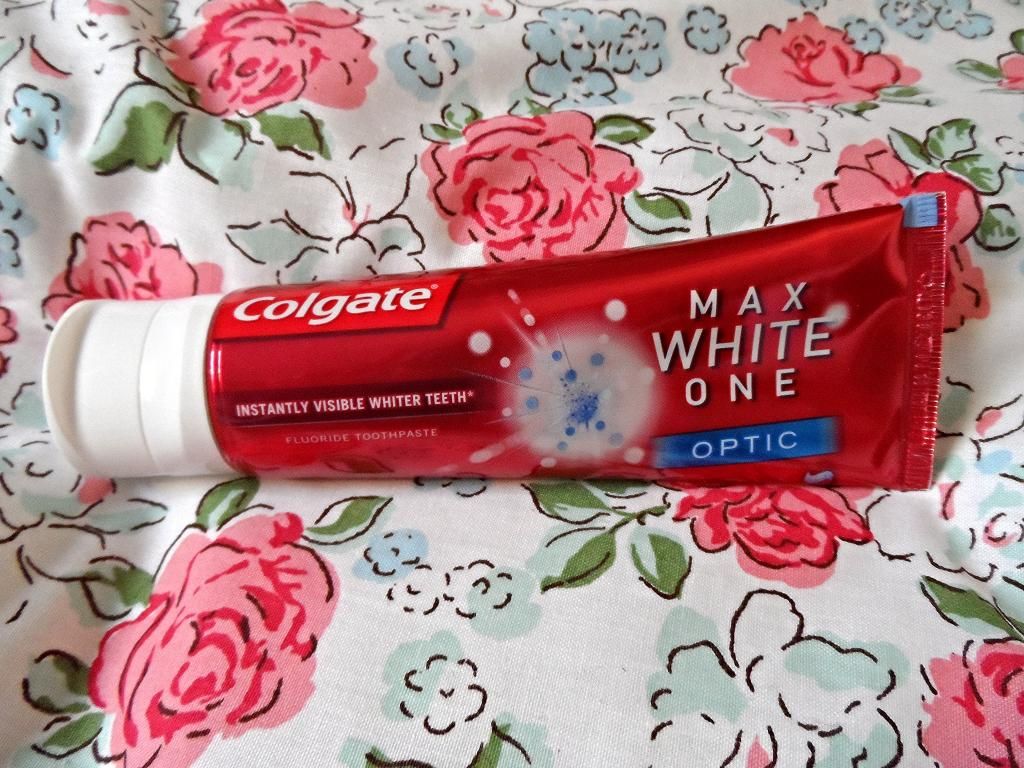 If you read my blog regularly you'll understand I'm aaaalways after any dental products that will give me that gleaming white smile that I think everyone wants. "Instantly visible whiter teeth" yeah ok, I'm going to agree with that a little bit, my teeth did look whiter when I used it, but it lasts for around 10 minutes and they're back to their usual shade. The product does actually state "temporary effect however continuous use provides a progressive whitening action" so brush my teeth a lot? Yeah, I do that and always have brushed my teeth 3/4 times a day but this just wasn't working or maybe not giving me the whiteness I want, which I'll probably only ever get if I decided to buy mega-bucks and splash out on bleaching etc. etc.
What I will say is the little blue dots that are in this toothpaste are the devil. They stain the sink, now I'm one for not leaving the tap running when I'm brushing my teeth, I don't like to waste water but I'm sure if you keep the water running then these little buggers won't stain. All in all though, the Colgate MaxWhite One Optic is lovely, it works and my teeth are whiter than before, especially now that I only have one cuppa a day usually and try to stay away from drinks/foods that'll stain my teeth. It's pretty minty too, which I luuuuurve.
Currently Boots have an offer that when you buy this you receive a free gift, my free gift was the Nails Inc polish "Optic Flame" apart of the Optic Collection. I'm not sure if that's the same for all Boots but it's what I got from Hull.