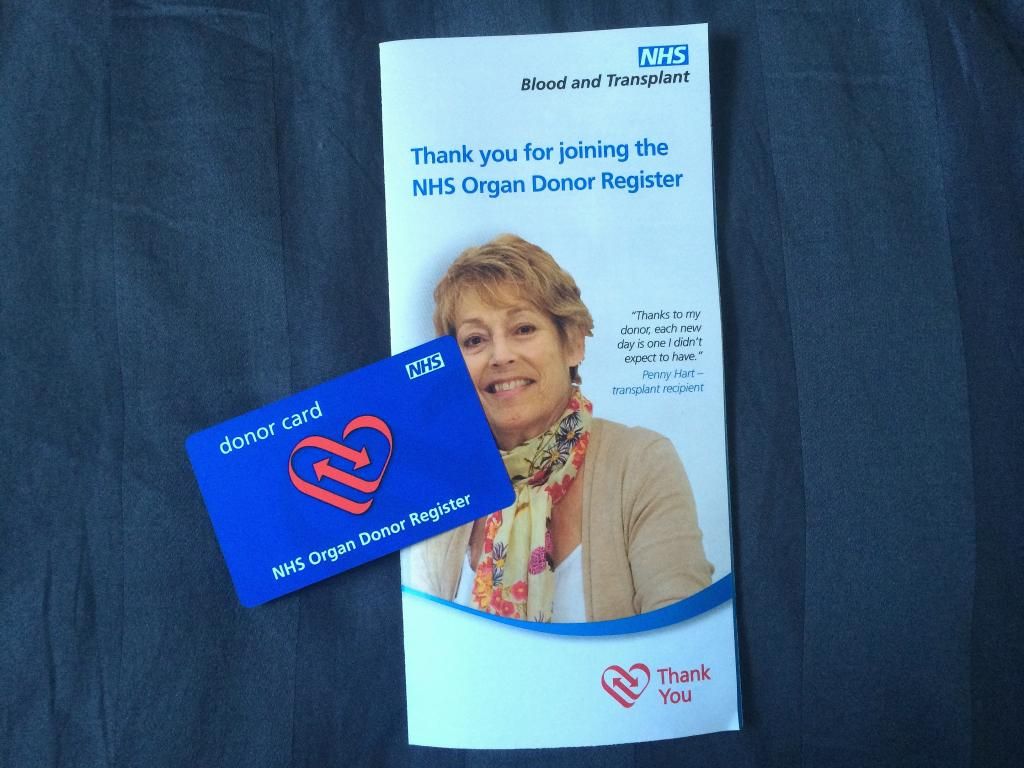 For quite a while I'd wanted to donate my organs but was always sceptical about doing so, my Dad is one of those people that can give you the pro's and the con's to every single situation so it really made me question whether organ donation was a good idea or not. To say the least, I went ahead and decided this was the right choice to make.
Helping people is what the majority of us do day in day out without realising it, sometimes it's even just keeping hold of the door for when someone is coming through. So donating my organs knowing that one day I could be helping someone else continue to live their life makes me feel honoured; without knowing, putting it bluntly I'll be dead, I'll be giving someone or a number of people another life in a sense, something that they weren't sure they'd get just by me being a donor. Helping to decrease the average of three people dying everyday day. There is a downside, the only organ I refuse to donate is my eyes. To me that's my identity, you can recognise a person by their eyes, who knows maybe one day I'll change my mind but right now it's a no.
Although my family aren't too pleased about me becoming a donor, they say it's possibly the stupidest thing I've done. I'm quite happy about it, and it's something that should be well thought about not something that's made in a rash decision. Next I'd like to donate bone marrow but the effects that would have on myself just aren't worth the risk, but it's something I'd definitely consider.